In a little over 24 hour's, the first of the final installments of Donwton Abbey, will air here in the United States.
I've tried not to peek at any of the tempting plot revelations.
I just don't want to know.
I've watched from the beginning, not knowing what was going to happen and I'll finish that way.
I want to savor and enjoy each and every episode as it airs on PBS.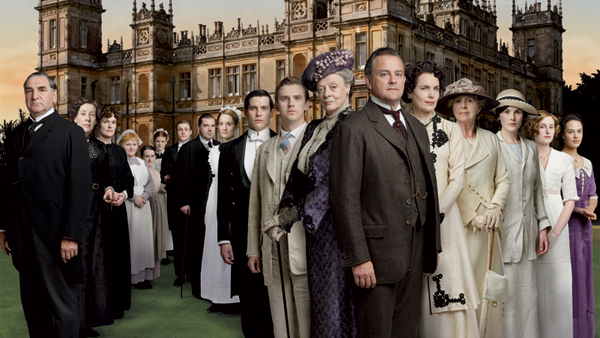 Season One 2011
Change is afoot at Downton — change far surpassing the new electric lights and telephone. A crisis of inheritance threatens to displace the resident Crawley family.
Season Two 2012
The Great War has rendered everything — and everyone — changed.
Season Three 2013
Amidst sweeping social change, budding romances and surprising betrayals, nothing is assured.
Season Four 2014
Glamorous jazz clubs, a sparkling literary scene ~ the Roaring 20"s have arrived.
Season Five 2015
A new labour government heralds changes that are being felt throughout the land, as well as above and below stairs.
Season Six 2016
How Will It End~~~
Will Carson and Mrs. Hughes make it down the aisle? Will Branson find happiness in America? Will Mary snap up the affections of the "snappy chariot" driver? Will it be a "Happy Everafter" for Edith?
Downton Abbey Season 6 premieres January 3, 2016, 9/8c on MASTERPIECE on PBS!
I will miss Downton Abbey!
Thank goodness I have it on DVD and can go there anytime I wish!!!
I have never noticed this before but each episode aired in the US with it's corresponding year date number!
1 -2011, 2-2012, 3-2013, 4-2014, 5- 2015 & 6 -2016
Thanks for Popping in!!!